Welcome to Community Baptist Church
Your presence is always welcomed
---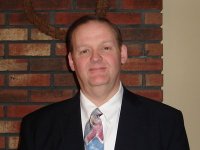 The Ministry
We at Community Baptist Church are
concerned with serving others. All our
ministries center around the preaching
and teaching of the word of God.
Jesus said:
Go ye therefore, and teach all nations, baptizing them in the name of the Father, and of the Son, and of the Holy Spirit: teaching them to observe all things whatsoever I have commanded you: and, lo, I am with you always, even unto the end of the world, Amen.

Matthew 28:19, 20
We ask that you pray that God will use our church family and church ministry for His glory. And, we invite you to join us in the work.
Yours in Christ's Service,

Reverend Dr. Bryan Speroni, Pastor
---

111 Church Street
Pascoag, RI 02859
401-568-4963