Personal Profile
We are Elmer and Lorri Astillero, missionaries serving with Independent Baptist Missions Global in the Philippines.
Lorri and I were both saved as young adults and were both introduced to missions relatively early in our Christian walk. We met in the Philippines in July, 1991, when we both spent one year at Word of Life Biblical Leadership Institute. Lorri then returned to the States for her second year with Word of Life in Schroon Lake, NY — the School of Youth Ministries, Missions, and Evangelism. I finished Pastoral Studies, the second year program, with Word of Life in the Philippines.
I had never heard about tribal missions until we had a missions conference at Word of Life in the Philippines. I thought that in this age there wouldn't be any more unreached people groups in the world. I was learning that they do exist and even exist in my own country. Several verses (Mt. 28:18-20; Ac 1:8; Rom. 10:11-17; 15:20) led me to be open to allow God to use me to reach the unreached tribes, those people who do not even have the Word of God in their own language. We began to pray about a tribal ministry.
Lorri and I were married on February 4, 1995, and after being married for just over a year, the Lord directed us to New Tribes Bible Institute for six months. Our prayer of five years had been answered by God and being sent by our home church, Pascoag Community Baptist Church, our training began with New Tribes Mission. We also spent one year at the New Tribes Missions Institute in Jersey Shore, Pennsylvania, and then continued our training at the Language Institute in January of 1998.
We were privileged to be a part of the sending team as well. We served for one year on teaching staff at New Tribes' Language Institute. I taught phonetics, language and culture study methods, and other related subjects. Lorri's ministry was primarily with our children; however, she was also involved in tutoring the wives and child care for the students' children.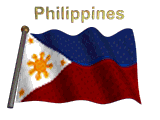 In 2001 we moved to the Philippines to begin ministry there with New Tribes Mission. After Lorri completed language study, I oversaw the Culture and Language Acquisition program for new missionaries. However, during our first term with New Tribes Mission, the Lord began to show us the need and give us a burden for training nationals. Opportunities abounded, and God opened many doors among various groups of believers. It soon became clear that God had plans for us to work full time equipping and encouraging nationals to reach out to their fellow Filipinos, including tribal groups. Following God's plan for our lives, in 2006 we resigned from New Tribes Mission and joined Independent Baptist Missions Global. We have continued to work with Filipino pastors and workers – training, equipping and encouraging them to reach out to others in their language groups.
---